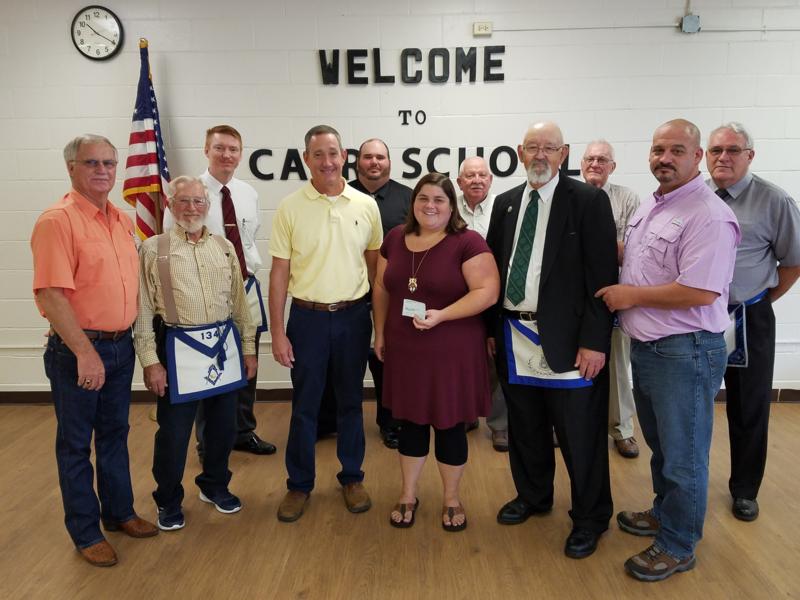 Ashley Sims, new teacher to Carr School, was the recipient of a monetary donation given by the Red Level Chapter of the Masonic Lodge.
Thanks to all members for their generosity and commitment to our schools and promoting education.
Pictured are
(front L-R): School Board Member Clifford Newsome, Gene Hodge, Principal Darryl Taylor, Ashley Sims, Jimmy Strength, and School Board Member Ray Howell.
(back L-R): Jehremie Woods, Mike Nichols, Chuck Morgan, Parry Dolin, and Roy Cooke.